Mind Body Spirit Healing Expo

August 12, 2017

Clyde Chafer

No comments
Monroeville Convention Center
September 30 and October 1
Two days of lectures, workshops, demonstrations to spark you to higher levels of consciousness. Vendors featuring; nutrition, bodywork, art, crystals, organics, psychic readings, animal communication, music, astrology, aura imagery and much more!
FOR VENDOR INFORMATION
PLEASE CALL CLYDE CHAFER AT 440-223-1392
FEATURING:
Lindsay Wagner-Meditation Teacher,
Author and Former Star of The Bionic Woman
Wendy Bell – Former Pittsburgh Anchorwoman
Dr. Linda Backman – Past Life Regression Therapist
Life Purpose and Interplanetary Experience
Carole J. Obley
Connecting with Spirit – Gallery Readings
 *PLUS*
THE PYRAMID IS COMING!
Featuring a one-of-a-kind
17′ Copper and Crystal Pyramid! 
Included in The Mind – Body –  Spirit – Healing Expo will be a one of a kind copper and crystal pyramid. This 17′ tall Pyramid was built at the same slope as the Great Pyramid of Giza. The 3/4 inch copper tubing frame has crystals inside to enhance the high frequency that is already generated by the copper and sacred geometry engineering of the Pyramid. Below the apex is a softball size sphere of amethyst. There is a 12′ chamber inside, we have named "Shiva's Realm" for attendees to experience not only the energetic qualities of the copper and crystals, but a laser and sound presentation within.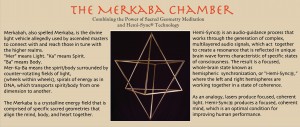 FOR VENDOR INFORMATION
PLEASE CALL CLYDE CHAFER AT 440-223-1392