Enhancement: The New Spiritual Upgrade

September 01, 2017

Clyde Chafer

No comments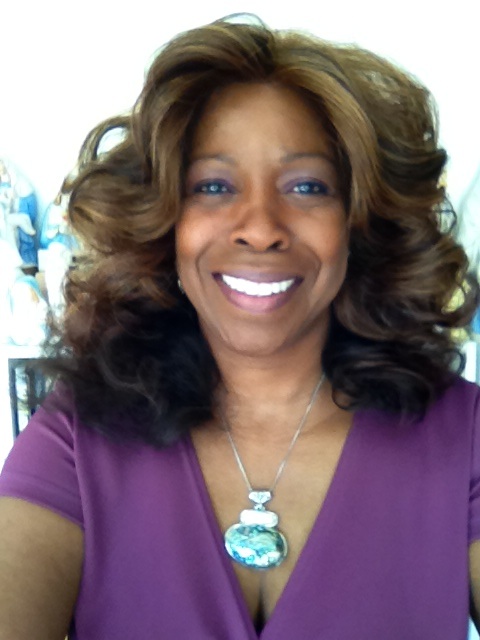 By Jasa Johnson……There are many ways to describe personal and spiritual evolution. These "ways" can include focused inner growth, expanded awareness or opening to Divine will. All these states of being can be described in a single word, "Enhancement". According to Webster's New World Dictionary, the word "enhance" refers to "making greater, as in cost, value, attractiveness, etc." It can also mean "to heighten or improve."
When you're walking a "spirit path", life becomes a quest to heighten and improve moment by moment experiences. Those on a "spirit path" look for ways to continually connect to Spirit. Strengthening this connection and opening more to Spirit expressing itself through life, the ordinary becomes the extraordinary, and the mundane ceases to exist. You awaken and you'll find wonder in a breath and magic in a single heartbeat.
Spiritual seekers intentionally study, read books, attend classes, lectures and workshops about their individual spiritual path. They "mine" these teachings like veins of gold. The goal is always to enhance skills, expand abilities, deepen, open and access ways to strengthen their Divine connection. People who walk a spirit path seek to continually make conscious choices to eliminate whatever interferes with being a clear channel for sacred energy to express itself on Earth.
In July, I traveled to Central Brazil to spend time at Casa De Dom Inacio. There I met John of God, a fully incorporated trans-medium and healer. Going before John of God, pilgrims are given an opportunity to make three requests. I had only one: Help me remove and heal anything that interferes with being of greater service to the Divine.
My request was for a systemwide upgrade, an "Enhancement". I did not take this request lightly. For weeks, as my departure date approached, I had given much thought to what my precise request(s) would be. To deepen and open to the "truth" I sought, I had to be willing to be "emptied out".
I quickly realized that if I wanted my request fulfilled the cost was to open my "Pandora's Box". The box, neatly and beautifully tucked away was filled with unconscious, long forgotten, unexpressed sorrows, disappointments and injuries (physical and non-physical) requiring me to journey back in time to two years of age. The Pandora's Box opened to soul contracts and agreement I'd made about this life – worries, missteps, spoken and unspoken utterances, misalignments and misunderstandings from chapters too numerous to list here. The box opened and amazing, scary things tumbled out.
Blockages, glitches, old hurts and stories hiding within my flesh and bones. My mind did not remember any of these troubling experiences, but Spirit knew every single hiding place. Illuminated, they required deliberate examination, forgiveness for self, others, circumstances and unconditional release. As these old wounds rose into full consciousness and direct re-experience, they brought with them locked-in physical pain and trauma connected to each memory.
When one is brave enough to seek "enhancement" personal truth(s) comes with costs, not always arriving with ease or grace. Living life from an "enhanced "place requires seekers to be fully dedicated to doing whatever is required to maintain balance, remain in present time and act from a place of love.
Everyone I have ever met seeks an "Enhanced" life. However, those who identify themselves as spiritual seekers aren't just looking for better health, stronger relationships, greater wealth, success and financial remuneration. Spiritual seekers, like me, seek the treasure of contentment, the jewels of compassion for self and others, the grace of empathy in a world that has lost its' way and a strong connection with things that give their life purpose and meaning.
As a Shamanic Healer, I believe it is my responsibility to continually open and deepen to my own spiritual wonder. I cannot hold the light for others if I am unable to do the same for myself. I cannot anchor peace for the world if I am not peaceful within my heart, soul and mind. I cannot be a beacon of unconditional love if I cannot offer the same to myself. I cannot give what I have been unable to cultivate within. Enhancement is not something for the few or the chosen. Enhancement is for all beings. Whether you listen to music that feeds your heart; read a book that answers a question about your personal journey; dance because it makes you smile; eat and consume consciously so that others can do the same; volunteer at a shelter; pick up litter; plant trees or any of a million other things people do to make our world a better place, it all falls under the category of "Enhancement".
Jasa Johnson is a Healer based in Pittsburgh, Pa. She is an Initiated Shamanic Priestess of Isis, Ordained Shamanic Healing Minister and a Shamanic Energy and Sound Healer. She is a speaker of "Light Language" and combines ritual and ceremony in her teaching and healing practice. She is available for individual or group gatherings offering a broad spectrum of services. www.jasathemystic.com