HEALING and MEDITATION GARDEN
A Space to Relax and Renew!
The Healing Garden is an oasis for you to enjoy while you are at the Journey Expo.
While you are in the Healing Garden you will have the opportunity to get an intuitive reading, some great bodywork or perhaps just take some to relax into a personal or guided meditation.
READERS:
Enlightened Healing Energy (Ruth Lorena)
Christine Bajorek
Tarot with Rebecca Bloom
All Souls Tarot (Michael El)
Amy Elizabeth
Bella
Anjali Soi

Linda Varos
BODYWORKERS:
Pittsburgh Massage with Stephanie Veon
Be Inspired to Heal Massage (Diana Smith)
Reflexology with David Speer
Jin Shin Jyutsu with Lori Patterson

Full Circle Quantum Healing Judy Kerr
GUIDED MEDITATIONS:
SATURDAY:
Intuition Awakening Meditation with Kim Chestney – Saturday 2:45 to 3:15
Join us for a 20-minute meditation to activate and open your intuitive energy pathways! Kim Chestney
will lead you through a relaxing meditation to help you release blockages, and teach you how to use visualization and affirmation techniques to empower your spiritual awakening.
Kim Chestney an internationally-published Intuition author, and has been personally trained in Eastern Meditation by Buddhist monk, Bhante Wimala, at the Omega Institute in Rhinebeck, NY. www.kimchestney.com
The Gayatri Mantra with Kristi Coleman – Saturday 3:30 to 4
The Gayatri Mantra is one of the oldest and most powerful of Sanskrit mantras. It is believed that by chanting the Gayatri mantra and if you carry its meaning in your life and do the work that is intended for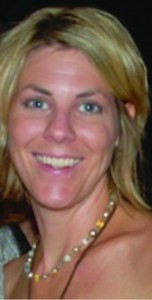 you, your life will be full of happiness. It is said that spiritual seekers begin to feel the presence of divine power in the inner self which induces immense strength and peace of mind. Participants will receive a copy of the mantra, explanation of its meaning, guided through a chakra balancing and be led in a group chanting meditation.
Kristi Coleman enjoys working with energy and helping people create more joy in their lives by getting in touch with their body and senses.
Kristi has been practicing yoga since 1994 and been teaching yoga since 2010. She has a master's degree in Counselor Education, currently employed as a School Counselor.  Kristi has a passion for movement and a desire to help people make change. She studied dance during her undergraduate work at Point Park College.
Divinity Meditation with Shakthi Paramasivam – Saturday 5:15 to 5:45
Our Divinity is not in question, our humanity is what is being questioned at this present time in the world. Our meditation will focus on being fully human. What does it mean to be a human being?
Please join us in the pyramid to find out through a powerful experience of higher states of consciousness.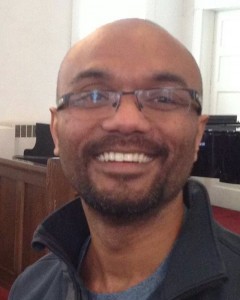 Shakthi Paramasivam has been studying yoga, meditation and other spiritual paths for more than 30 years.
He has through his efforts and through the help of his many teachers been able to experience the peace that passeth all understanding. He loves to share his energy and wisdom with those that are ready to receive.
SUNDAY 
Beginners Meditation with Judy Kerr – Sunday 1 to 1:30
Many people say they have no idea how to meditate, that they struggle sitting still enough, their minds wont stop. This is more the norm than not. Come join Judy Kerr, an avid meditator & former school
teacher, who will guide you with easy cues & techniques to help you learn this life changing, ancient modality to help you learn to de-stress and relax.
Judy Kerr is a Level 2 Dedicated Practitioner of QHHT—Quantum Healing Hypnosis Technique, who studied with Dolores Cannon. She is also a Certified Natural Health Practitioner and Certified Clinical Hypnotherapist on the International Board of Coaches and Practitioners. She has spent her life as a teacher and has tremendous respect for her clients and the privilege of helping them discover their paths. fcquantumhealing.com
John of God Healing Meditation with Kitsy Higgins- Sunday 1:45 to 2:15
John of God has been healing individuals through Spiritual Interventions for over 45 years in Brazil. He is one of the most powerful channeling mediums and healers alive today! Join Kitsy as she channels the
healing energies of the "Casa" in this special meditation.
Kitsy Higgins is a Life Coach, Reiki Master Teacher & Access Consciousness Facilitator. Her goal is to help make the rest of your life the best of your life! Kitsy is also the founder of Lighthouse Spiritual Group which meets in Tarentum. Learn more at www.kitsyhiggins.com & www.lsglb.com
New Moon in Pisces Meditation with Anjali Soi – Sunday 2:30 to 3
The new moon is an incredibly powerful and potent time to make intentions around what you desire to manifest in your life. This month's new moon is in Pisces, an energy that invites you to deepen your Intuition and employ Compassion and Surrender as you actualize your dreams. Anjali will guide you
through a new moon meditation to help reconnect you with your true inner nature and Soul desires.
Anjali Soi practices evolutionary astrology, a paradigm that focuses on the nature of a Soul's evolution by focusing on the placement of Pluto in one's chart. She is also a self-employed mediator and is involved in various arts initiatives that help advance the aims of conflict resolution and collaboration. Visit: anjalisoi.com/astrology