The Journey Psychic & Healing Expo Pittsburgh (Spring)
The La Quinta Inn
4859 McKnight Rd.
Pittsburgh, Pa. 15237

Saturday, April 23  10am to 8pm
Sunday, April 24 10am to 6pm
 A Great Variety of Vendors Featuring; Nutrition, Bodywork, Crystals, Music, Astrology, Psychic Readings, Aura Imagery, Organics, and Much More!
The Journey Expo Pittsburgh 2016 also offers lectures, demonstrations and workshops to spark attendees to higher levels of consciousness.
FEATURING:
Dr. Linda Backman
Best selling Author and Featured on the Dr. Oz Show!
Carol J. Obley
Spiritual Medium, Healer and Author
(Gallery Readings)
SPECIAL SUNDAY MORNING YOGA:
Kristi Jo Coleman

Randi Botnick

   
Jon-Paul Rippetoe 
Rebekah Gamble 

Irena Grundler 

Kitsy Higgins 
Suzanne Bishop
(FREE WITH ADMISSION TO EXPO)
Dina Biscotti Barnes      
Victoria Zaitz       
Jasa Johnson   
Lela Covey
Lisa Renee
Irina Grundler 
James Min
                     AND FEATURING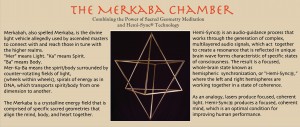 and
TWO SEVEN FOOT HEALING PYRAMIDS!

 Click below to expand the Vendor List and Layout

For more information, please call Clyde Chafer at 440-223-1392

Sponsored by:
11 Responses to The Journey Psychic & Healing Expo Pittsburgh (Spring)