The Journey Psychic & Healing Fair Pittsburgh
Schwartz Living Market
1317 East Carson St.
Pittsburgh, Pa. 15203
Saturday, May 6

    10am to 5pm
FREE ADMISSION!!



 A Great Variety of Vendors Featuring; Nutrition, Bodywork, Crystals, Music, Astrology, Psychic Readings, , Organics, and Much More!
FEATURING:
READERS:
Victoria Zaitz

– Psychic Medium

Jennifer Schwartz-Flack

– PsychoSpirirtual Healer, Reiki

Rev. Tracie Reddin-Frick

– Psychic Medium, Tarot Cards
Michelle Walker

– Evidential Psychic Medium


BODYWORKERS:
Kristi Jo Coleman

– Access Consciousness
David G. Speer

– Reflexology and Psychic Readings

Jasa Johnson

– Shamanic Healing

VENDORS:
Twisted Elements by Debbie –

Debbie Domsic Wireless wrapped semi precious gemstones.  All work done in Copper, Sterling Silver and leather.  Cell – 724-462-3214
MINI-LECTURES            FREE!

"How to Expand your Psychic Awareness"
12:15 – 12:45pm
*PLUS*
Check out The Merkaba Chamber!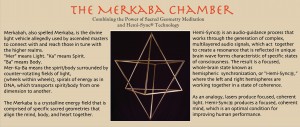 (CLICK IMAGE)
Accommodation requests need to be in writing and must be made at least 10 days in advance.  For an accommodation please send to The Journey 111 Villa Dr. Pittsburgh, PA. 15214
The Journey Psychic and Healing Fair is sponsored by: