The Journey Psychic & Healing Fair Pittsburgh
Schwartz Living Market
1317 East Carson St.
Pittsburgh, Pa. 15203
Saturday, March 18

    10am to 5pm
FREE ADMISSION!!



 A Great Variety of Vendors Featuring; Nutrition, Bodywork, Crystals, Music, Astrology, Psychic Readings, , Organics, and Much More!
FEATURING:
Connecting with Spirit
$25 Prepay    ($30 the day of)
READERS:
Victoria Zaitz – Psychic Medium
Irina Grundler – Akashic Records, Psychic

William Nutter – Tarot Cards
Christine Frechard – Tarot, Pendulum  Readings, Healing Consultations
Teresa Blackburn – Angel Readings

BODYWORKERS:
Kristi Jo Coleman – Access Consciousness
David G. Speer – Reflexology
VENDORS:
Juice Plus
Samantha Jean Naturals Skincare and Soaps
Amanda Urban – dō TERRA Essential Oils
MINI-LECTURES:
12:15 to 12:45
2:30 to 3pm
*PLUS*
Check out The Merkaba Chamber!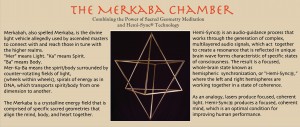 (CLICK IMAGE)
The Journey Psychic and Healing Fair is sponsored by: