About
The Journey is an online resource guide serving the mind, body and soul of those open to receiving.
We provide articles and advertising focused on spiritual guidance, healthy living, alternative medicine, fitness, and personal growth.
MISSION STATEMENT
Our desire is to inspire, enlighten and motivate as we journey together through this human experience towards enlightenment.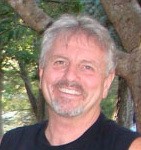 Clyde Chafer, Publisher
Contact Us:
Email:
clydechafer@yahoo.com
Phone for advertising or other concerns:
440-223-1392
21 Responses to About