About
The Journey is a free quarterly magazine serving the health & wellness of our local community.
We provide articles and advertising focused on healthy living, alternative medicine, fitness, spiritual & personal growth.
The Journey Magazine, based in Northeastern Ohio, is now distributed in Cleveland, Columbus, Akron, Pittsburgh, Erie, Youngstown and many surrounding areas. With the potential for literally millions of readers through print copies and millions more via downloading the issues from our website at www.thejourneymag.com. The Journey is the Midwest's foremost metaphysical and holistic magazine.
MISSION STATEMENT
Our desire is to inspire, enlighten and motivate as we journey together through this human experience towards enlightenment.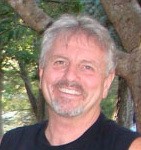 Clyde Chafer, Publisher
Contact Us:
Email:
info@thejourneymag.com
Phone for advertising or other concerns:
440-223-1392
Address:
The Journey
7231 Hopkins Rd.
Mentor, Ohio 44060
31 Responses to About