The Journey Psychic & Healing Fair

January 23, 2023

Clyde Chafer

1 Comment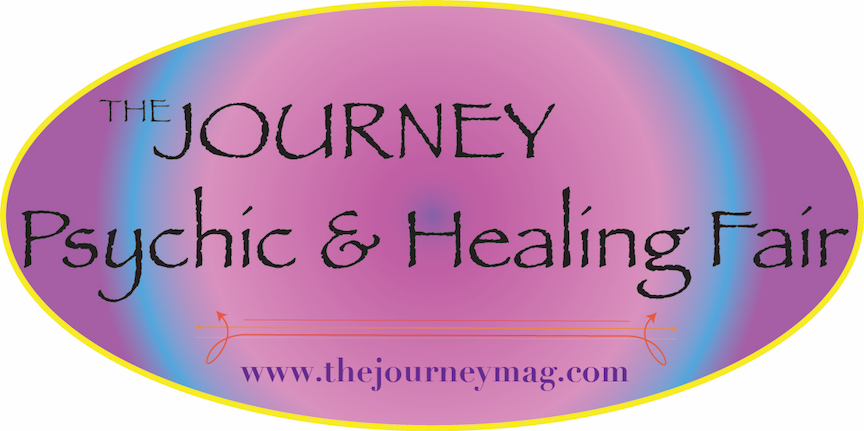 Friday

& Saturday – May 12 and 13



(1 to 9 – Friday and 11 to 5 Saturday)
The Residence Inn
5660 Emerald Ct.
Mentor, Ohio 44060
The Journey Psychic & Healing Fair began in 1999 and has been serving people every other month without interruption. Our mission  is to help people find guidance and inspiration in their own personal path.
(PLEASE CALL 440-223-1392 FOR INFORMATION)
* FREE ADMISSION! *
Come get a reading to help you
transition into

Spring!
THE AREAS TOP READERS ARE THERE TO HELP GUIDE YOU
Astrology, Mediums, Tarot Cards, Palmistry, Spiritual Coaches, Animal Communicator, Past Lives, Psychics, Energy and Bodyworkers, Vendors!
Theresa Manjes

– Astrology

Chart your course with Theresa, the foremost Astrologer in Northern Ohio. Many years of experience and well known throughout the area. Also, an intuitive and does palm readings.

Rev. Betty Demchak

– Medium, Psychic, Angel Cards

A medium, trained/ordained with Fellowships of the Spirit, Lily Dale, NY., Betty has appeared on television and radio. She was a part of "Psychic Thursdays" with Rev. Tim Brainard for over 10 years. Excellent reader, teacher, speaker and does individual, group and private phone readings. 440-734-0019
Gae Heaven –

Tarot
35 years Reading Experience in Cleveland & Boca Raton. Journey Work with  Peruvian & Mexican Shamans, Ten Years of Kabbalah Studies.
Angie Agnoni – Intuitive Astrologer, Tarot Reader
Angie is a consulting and teaching astrologer who graduated from the International Academy of Astrology in 2017 and serves as Vice President of Lake County Astrological Association. Angie can read for you to interpret your unique personalized birth chart. She can help peel back the layers so you can discover insights into your talents, gifts, and abilities in order to encourage you to walk a more empowered path in life. More information can be found on her website www.ParadoxAstrology.com 

Irene Achelois – Intuitive, Medium

Irene is a scientist with over twenty years of experience. She applies her analytical background to the exploration and investigation of the paranormal and spirit guidance.  She uses her clairvoyant, clairsentient, and clairaudient abilities to communicate with the other side. In addition, she combines oracle cards as an aid to share messages of love, guidance, and healing from beyond the veil. To schedule a reading please visit clairconnections.com


Carol Miller

– Medium



Medium with April Sunshine Spiritual Readings and Healing. With a goal as a medium is to connect people with their dear loved ones in spirit to bring comfort, healing, understanding and joy through messages from those in spirit. Completed mediumship training with The Trilogy Institute in LilyDale New York and serving over a 100 out-door services as a visiting medium at Lily Dale. With a professional background in clinical counseling, and bringing this sensitivity to her mediumship.

Amy Mehler
Amy's readings focus on the soul's journey by accessing the Akashic Records. An individual's karma, current blocks to empowerment, and suggestions on how to overcome the blocks will be identified. Loved ones who have passed often come through with helpful advice. Insight will also be provided for any questions you have about your life and the people in it. 222readings@gmail.com  (206) 351-3898   (After 4:30 on Friday)

VENDORS:

Anthony Di Benedetto



Anthony uses a combination of healing practices such as intuitive channeling/coaching, sound therapy, crystals, positive affirmations, essential oils, Reiki, and Tuning forks to promote healing, forgiveness and emotional release of energy blocks. With the wide array of healing modalities and tools he uniquely uses with his clients, he has seen remarkable results that allow them to experience a balanced and harmonized effect of self-love and ongoing healing through daily practice and meditation. Healing Harmonics
Healingharmonics111@gmail.com     Https://healing-harmonics.comPhone: 540-254-7008

Jennifer Channing

– Young Living Essential Oils

Certified Clinical Aromatherapist offering aromatherapy consultations, Raindrop Technique, essential oils, homemade products and more! Come learn about living a toxin free lifestyle with essential oils and other YL products! Jennifer Channing CCAP 440-591-3257 Ylwithjen@gmail.com
Http://tinyurl.com/ylwithjen
The Crystal Spirit Society
The Crystal Spirit Society thrives to provide a wide variety of crystals, each with their own healing abilities for the mind, body and soul. We provide raw, covalent, ionic, metallic and molecular. We offer a large variety of aura, tumbles, spheres, palms, towers, obelisks, animal carvings, lamps and more! Come hand pick from our stunning array of jewelry, allowing you to carry your favorite crystals wherever you go! ! COME JOIN AND LIKE US AT FACEBOOK: https://www.facebook.com/crystalspiritsociety or call Kristen for information: 440-318-4869

Susanna Goulder
If you're in pain, can't sleep through the night, or want to have the energy you used to have, visit me at the Fair. Discover the wearable, natural, non-invasive, science-backed technology that activates your body's own repair system. It's age-reversing and affordable!             Susanna Goulder   914.564.9090

Corvid Crafts by KWP
Pendulums are one of the oldest tools of communication Spiritualists use to commune with the other side. They have been used as a dowsing or divination device for thousands of years. Corvid Crafts by KWP allows you to completely build and design a pendulum that is unique to YOU! You can then use it to connect with your spirit guides or to tap into the energy around you. Why buy a generic pendulum when you could make a one of a kind piece? 
Leaf Guard
Please feel free to call the week of each fair to see which readers will be sharing their wisdom.
S
One Response to The Journey Psychic & Healing Fair