The Journey Psychic & Healing Fair – Pittsburgh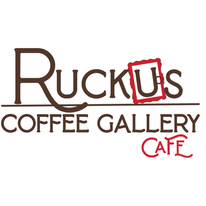 Sunday – October 15

10am to 4pm

Ruckus Coffee Gallery and Cafe

1707 Babcock Blvd. (Between Millvale and Ross Twp.)

Pittsburgh, PA 15209
The Journey Psychic & Healing Fair began in 1999 and has been serving people every other month without interruption. Our mission  is to help people find guidance and inspiration in their own personal path.
(PLEASE CALL 440-223-1392 FOR INFORMATION)
* FREE ADMISSION! *
Come get a reading to help you
transition into

the

New Year!!
THE AREAS TOP READERS ARE THERE TO HELP GUIDE YOU
Astrology, Mediums, Tarot Cards, Palmistry, Spiritual Coaches, Animal Communicator, Past Lives, Psychics, Energy and Bodyworkers, Vendors!

Traci VanDivner

Tracy is an evidential intuitive medium whose passion
is to work with spirit to deliver messages to guide, help and heal. Her abilities started coming through at an early age, by her teenage years she began paranormal investigations and studying the art of tarot which opened up her abilities more. Over the years she has continued working and developing with spirit by attending spiritual workshops at Lilydale. A reading from Tracy is a blended reading meaning it combines psychic, mediumship and tarot to connect and offer insight. Always straightforward and to the point, you will hear what you need.
Contact information: www.tracyvann.com
Email: traciz72@yahoo.com
FB: @tracitarot

Mary Ann Brown – Energy Work



Master of rewiring subconscious beliefs and extensive training in energetic healing techniques, Mary Ann brings a powerful approach to holistic healing. Utilizing acupressure and energetic clearing, her techniques promote relaxation, reduction of pain, stress, and anxiety. This yields restoration of flow, higher vibrations, and positive desires. For more info visit my website www.anaturalsideofwellness.com or schedule a call https://MaryAnnBrown.as.me/DiscoverySession

Keystone Cultures

The modern world is hostile to microbial life, particularly to the microbes in your gut. When your gut isn't diversely populated with these essential, tiny partners, everything from digestion & immune response, to mental clarity & emotional resilience function sub-optimally. We grow refreshing, living beverages so you have delicious & easy ways to support the microbial ecosystem of your gut!

Angela Miller
Angela, the Rose Heart Shaman is a spiritual adapt that works with clients to remove suffering and negativity to restore uplifting balance and inner beauty. Angela's unique bond with crystals and rose energy works together with spirit allies to extract and replenish the client. Once the divine rainbow ray flows through the body and connects with the heart, it opens into a beautiful rose.  Angela is also a Rose Oracle reader and a Spiritual Mentor to help clients connect with their higher self and purpose. 

Kristi Coleman
The Access Bars include 32 points on the head that when gently touch can help facilitate change in all areas of your life. Brain waves slow down and become more spherical allowing for behavioral patterns & belief systems to change thus creating greater possibility in one's life to experience more joy and ease. Do you remember the last moment in your life when you were totally relaxed and nurtured and cared for? Or has it been a little too long since you received healing and kindness without any judgment of your body or your being? If you get a yes, why not, get your Bars run today!!!

Annette Kline – Intuitive Tarot Reader
Annette is an independent artist and an intuitive tarot reader. In 2012 she began learning all she could about the craft. She has completed the Intuitive Tarot course by Gina Spriggs as well as the Intuitive Tarot Master Class by Linda Rauch. As for her technique, she calls on her Angels and Spirit Guides to communicate with your Angels and spirit Guides to bring forth any messages that you need to hear.
UPCOMING PSYCHIC & HEALING FAIRS AT RUCKUS (all Fairs are 10 to 4pm):
Sunday, September 24

Sunday, October 15
Sunday, December 3
2024 UPCOMING PSYCHIC & HEALING FAIRS AT RUCKUS (all Fairs are 10 to 4pm):
Sunday, February 25
Sunday, April 21

Sunday, June 16

Sunday, August 11

Sunday, October 20

Sunday, December 1