The Journey Psychic & Healing Fair – Pittsburgh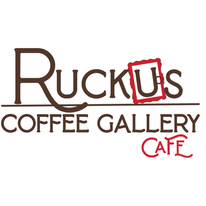 Sunday – June 4

10am to 4pm

Ruckus Coffee Gallery and Cafe

1707 Babcock Blvd. (Between Millvale and Ross Twp.)

Pittsburgh, PA 15209
The Journey Psychic & Healing Fair began in 1999 and has been serving people every other month without interruption. Our mission  is to help people find guidance and inspiration in their own personal path.
(PLEASE CALL 440-223-1392 FOR INFORMATION)
* FREE ADMISSION! *
Come get a reading to help you
transition into

the

New Year!!
THE AREAS TOP READERS ARE THERE TO HELP GUIDE YOU
Astrology, Mediums, Tarot Cards, Palmistry, Spiritual Coaches, Animal Communicator, Past Lives, Psychics, Energy and Bodyworkers, Vendors!
Giann Marco Melucci
Astrologist – Dance and Movement Therapy Practitioner – Through the language of astrology, Giann Marco helps clients align with the strength of who they are. He offers guidance in clarifying the roadmap that an individual's natal chart holds, unlocking secrets of the past, grounding in the present, and setting course for an integrated and expansive future. To book a reading, contact him at 248-756-5632, and follow him on YouTube (Giann Marco Melucci).
Leah George
Leah George is a certified practitioner of the Emotion Code, which is an energetic technique to communicate with the subconscious to identify and release trapped emotions from the body. Emotions can become trapped in three ways: 1. First hand experiences 2. Second hand experiences (absorbed from others) 3. Inherited from a parent at the moment of conception. Releasing this trapped energy can help reduce emotional distress, break destructive behavior patterns and relieve physical discomfort. 412-713-0513 leahreneegeorge@gmail.com
IG: @_soulhana

Mary Ann Brown – Energy Work



Master of rewiring subconscious beliefs and extensive training in energetic healing techniques, Mary Ann brings a powerful approach to holistic healing. Utilizing acupressure and energetic clearing, her techniques promote relaxation, reduction of pain, stress, and anxiety. This yields restoration of flow, higher vibrations, and positive desires. For more info visit my website www.anaturalsideofwellness.com or schedule a call https://MaryAnnBrown.as.me/DiscoverySession

Keystone Cultures

The modern world is hostile to microbial life, particularly to the microbes in your gut. When your gut isn't diversely populated with these essential, tiny partners, everything from digestion & immune response, to mental clarity & emotional resilience function sub-optimally. We grow refreshing, living beverages so you have delicious & easy ways to support the microbial ecosystem of your gut!

Angela Miller
Angela, the Rose Heart Shaman is a spiritual adapt that works with clients to remove suffering and negativity to restore uplifting balance and inner beauty. Angela's unique bond with crystals and rose energy works together with spirit allies to extract and replenish the client. Once the divine rainbow ray flows through the body and connects with the heart, it opens into a beautiful rose.  Angela is also a Rose Oracle reader and a Spiritual Mentor to help clients connect with their higher self and purpose. 

Kim Cooper – Intuitive Energy Work
Creation follows focus. Are you focused on love or fear? Through a channeled and intuitive energetic process, Kim guides you through a divine doorway to release fear and return to love. With a focus on rewriting energetic codes, she reconnects you with your soul purpose, empowering you to stop fearing and start creating. Take the first step towards your own healing journey today.

Crystal Phoenix Reiki
Crystal Phoenix Reiki is a woman-owned business by Kimberly Petrikovic. Reiki Certifications/Therapy, Chakradancing and Yoga are offered.  We sell Crystals; rough, polished, shapes, big chunkies and unique pieces.  A wide variety of gifts including organic candles, incense, sage & herbs.  Dreamcatchers /suncatchers are a favorite. In New Kensington, our Shop/Showroom that's handicap accessible.  Plus an Event Center, available for renting in back. https://www.facebook.com/crystalphoenixreikilove/   724-712-4773


Kristi Coleman
The Access Bars include 32 points on the head that when gently touch can help facilitate change in all areas of your life. Brain waves slow down and become more spherical allowing for behavioral patterns & belief systems to change thus creating greater possibility in one's life to experience more joy and ease. Do you remember the last moment in your life when you were totally relaxed and nurtured and cared for? Or has it been a little too long since you received healing and kindness without any judgment of your body or your being? If you get a yes, why not, get your Bars run today!!!
Bethany has been a practicing channeler and psychic for many years. She teaches empowerment, shadow work and spiritual warfare techniques online through the account Spiritual Squirrel. She offers tarot readings as a way to help you gain insight and accountability on your spiritual empowerment journey.

Jennie Leonard-Dragonfly Dreams Channeling
Coming from a long line of light workers in her family, Jennie is gifted in being used as the vessel to tap into your higher conscience. She has the ability to connect with your spirit guides, arch angels and higher consciousness team to channel personal information that will assist you on your journey to reaching your highest and best self. Contact: leonards1996@verizon.net Please call 412-965-9235
Annette Kline – Intuitive Tarot Reader
Annette is an independent artist and an intuitive tarot reader. In 2012 she began learning all she could about the craft. She has completed the Intuitive Tarot course by Gina Spriggs as well as the Intuitive Tarot Master Class by Linda Rauch. As for her technique, she calls on her Angels and Spirit Guides to communicate with your Angels and spirit Guides to bring forth any messages that you need to hear.
UPCOMING PSYCHIC & HEALING FAIRS AT RUCKUS (all Fairs are 10 to 4pm):
Sunday, June 4
Saturday, September 24

Sunday, October 15
Sunday, December 3